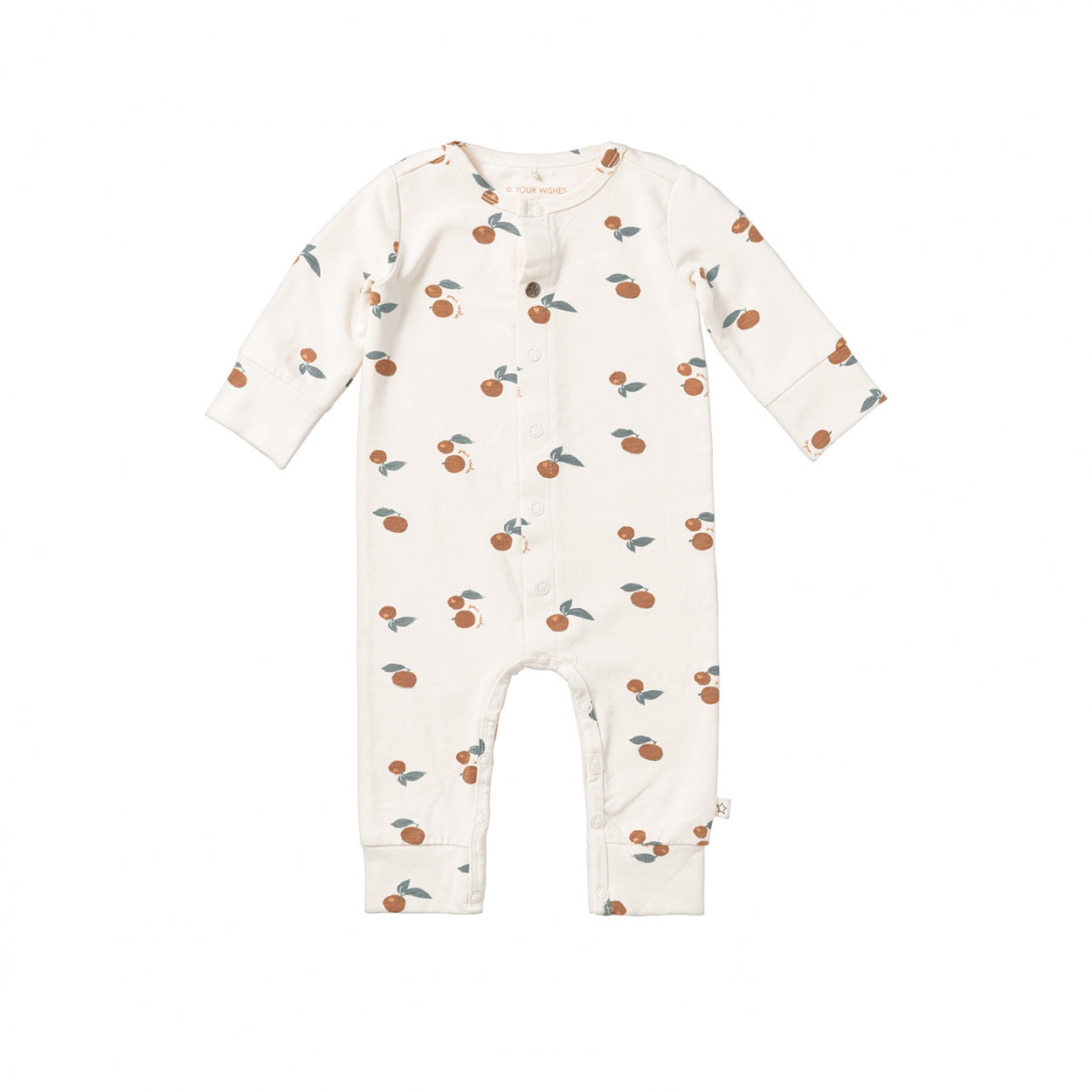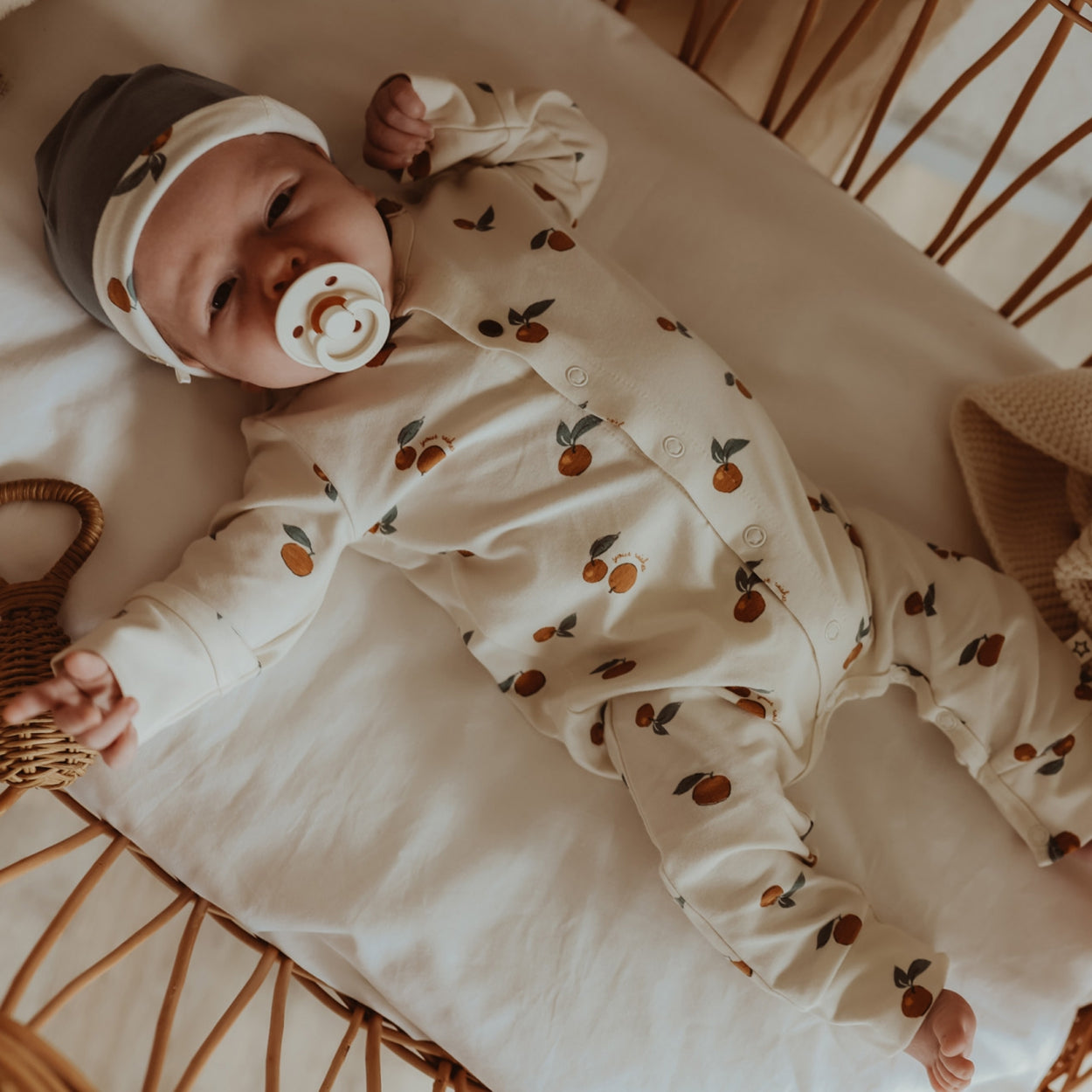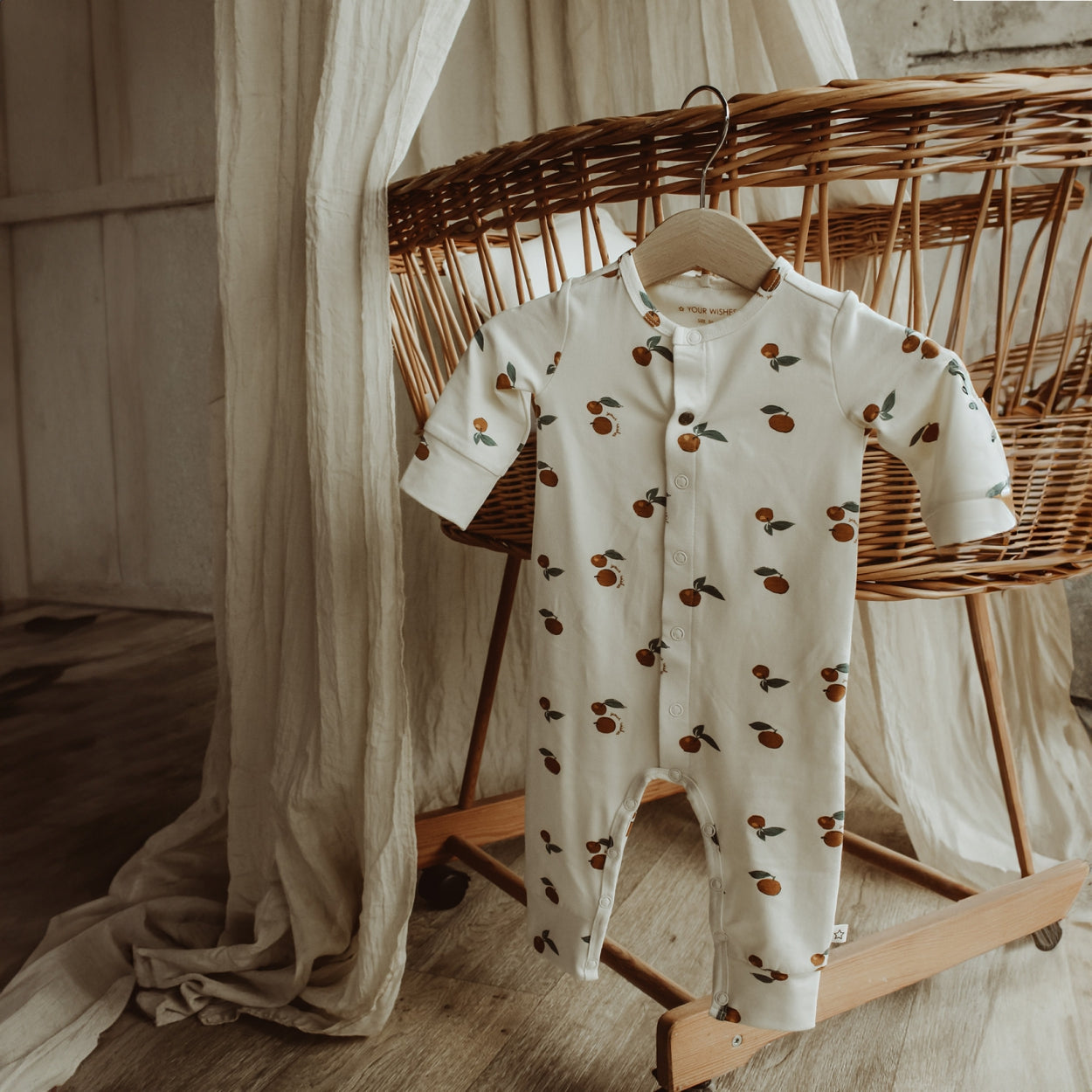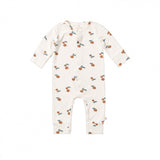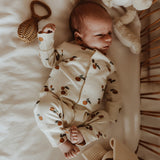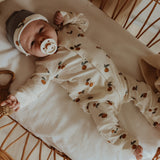 Nicolai | Orangine | Antique White
Description

Kenmerken

Size Chart

Maattabel
An orange a day keeps the doctor away
 met het Nikolai boxpakje! Het pakje is verkrijgbaar vanaf maat 50 tot 74 en is uitgevoerd in een combinatie van katoen en modal. Hierdoor krijg je een ademende stof die tot 50% meer vocht opneemt, waardoor het niet plakkerig en zweterig wordt tijdens het dragen. Het voelt daarnaast ook nog eens lekker zacht en sluit goed aan rond het lichaam waardoor het jouw kindje lekker warm houdt. Het Nicolai boxpakje is een perfect item voor first-time parents of wanneer je nog een handigheid moet vinden in het aankleden van je kindje. Je leg het pakje namelijk helemaal open en doet de armpjes eerst door de mouwen. Vervolgens kan je het pakje vanaf de enkels tot aan de hals dichtdrukken met de drukknoopjes en zit je kindje lekker warm in het boxpakje! Omdat het pakje van enkel tot enkel helemaal open kan, hoeft het pakje vervolgens niet helemaal uit voor het verschonen van de luier. Ideaal, toch? Wanneer je nóg wat extra warmte toe wil voegen kan je het Nicolai boxpakje combineren met het bijpassende 
Aspen mutsje
. 
* Boxpakje kan van hals tot enkels geopend worden voor eenvoudig aan- en uittrekken van het pakje.
* Uitgevoerd in modal en katoen, waardoor het een ademende stof is die tot 50% meer vocht opneemt.
* Ons model Sep is 8 weken oud en draagt maat 56.
Are you in doubt which size to choose? Take a look at our size chart. If the size still isn't right, you can create a free exchange order with the right size in or return portal.
Twijfel je over de maat? Bekijk dan onze maattabel. Is de maat dan toch niet goed? Kies dan voor gratis omruilen in de juiste maat via ons retourportaal.
Are you in doubt which size to pick? You can exchange the item for the right size for free!
Free shipping with all orders above €49.95
Nicolai | Orangine | Antique White