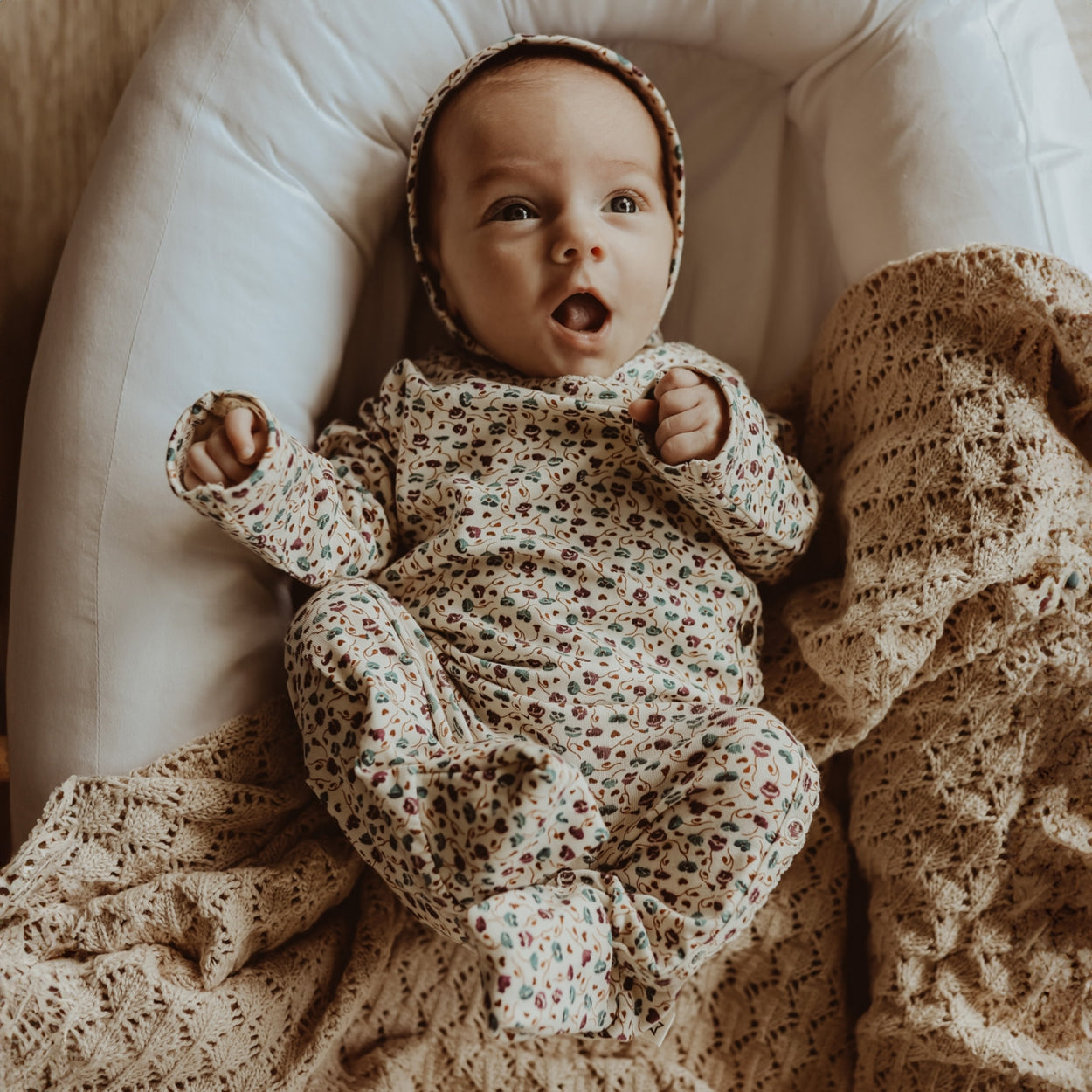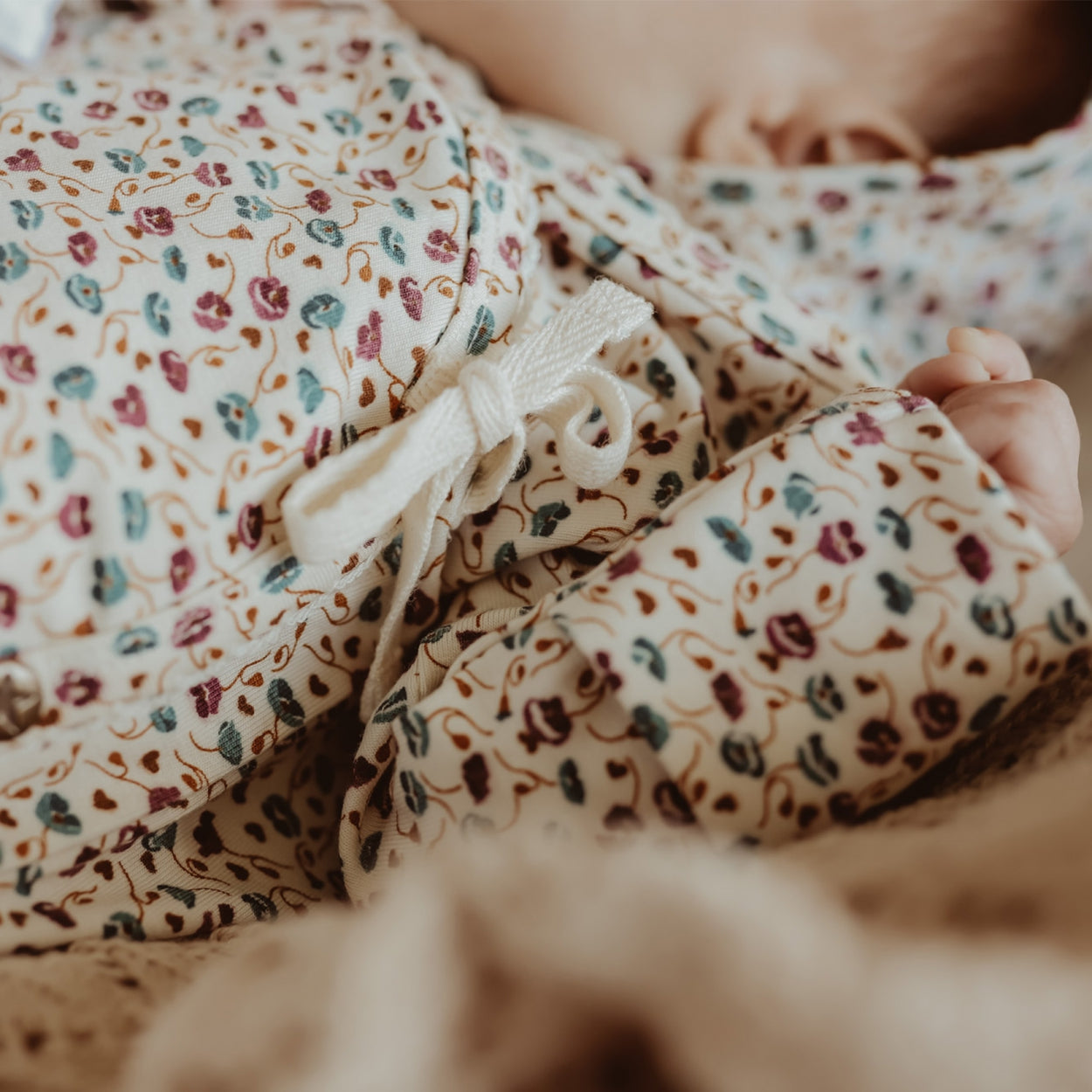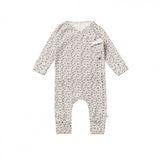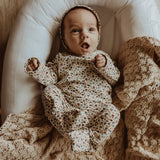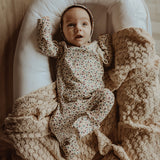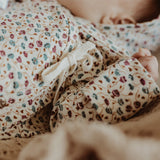 Nyssa | Poppies | Multicolor
Description

Kenmerken

Size Chart

Maattabel
When life gives you flowers, wear it
 met het Nyssa boxpakje! Dit pakje is verkrijgbaar vanaf maat 50 tot 74 en uitgevoerd in een combinatie van modal en katoen. Deze ademende stof neemt tot wel 50% meer vocht op, wat plakkerigheid en zweten bij jouw kleintje vermindert. De print van dit pakje is gebaseerd op een handgeschilderd design, wat het helemaal uniek maakt! Dit boxpakje is perfect wanneer je nog een beetje een handigheid moet krijgen in het aankleden van jouw kindje. Je legt dit pakje namelijk eerst helemaal open en doet de beentjes door de pijpjes en armpjes door de mouwen. Daarna pak je de rechter flap en vouw je die over het buikje om deze vast te maken met de drukknoopjes. Vervolgens pak je de linker flap en ook die vouw je over het buikje, om deze vervolgens van de borst tot de enkel dicht te doen met drukknoopjes en een strikje. Het Nyssa boxpakje heeft een extra stukje stof aan de uiteinden van de mouwen en van de pijpjes die je over de handen en voetjes kan vouwen als een soort built-in handschoentjes en sokjes. Hierdoor blijft je kindje extra warm wanneer ze dit pakje draagt. Wil je een extra laagje warmte geven aan je kleintje? Combineer dan het Nyssa boxpakje met 
het Aily mutsje
.
* Uitgevoerd in een combinatie van katoen en modal voor een ademende stof die tot 50% meer vocht opneemt.
* Ingebouwde sokjes en handschoentjes om de handjes en voetjes extra warm mee te houden.
* Ons model Haily Mae is 9 weken oud en draagt maat 56.
Are you in doubt which size to choose? Take a look at our size chart. If the size still isn't right, you can create a free exchange order with the right size in or return portal.
Twijfel je over de maat? Bekijk dan onze maattabel. Is de maat dan toch niet goed? Kies dan voor gratis omruilen in de juiste maat via ons retourportaal.
Are you in doubt which size to pick? You can exchange the item for the right size for free!
Free shipping with all orders above €49.95
Nyssa | Poppies | Multicolor