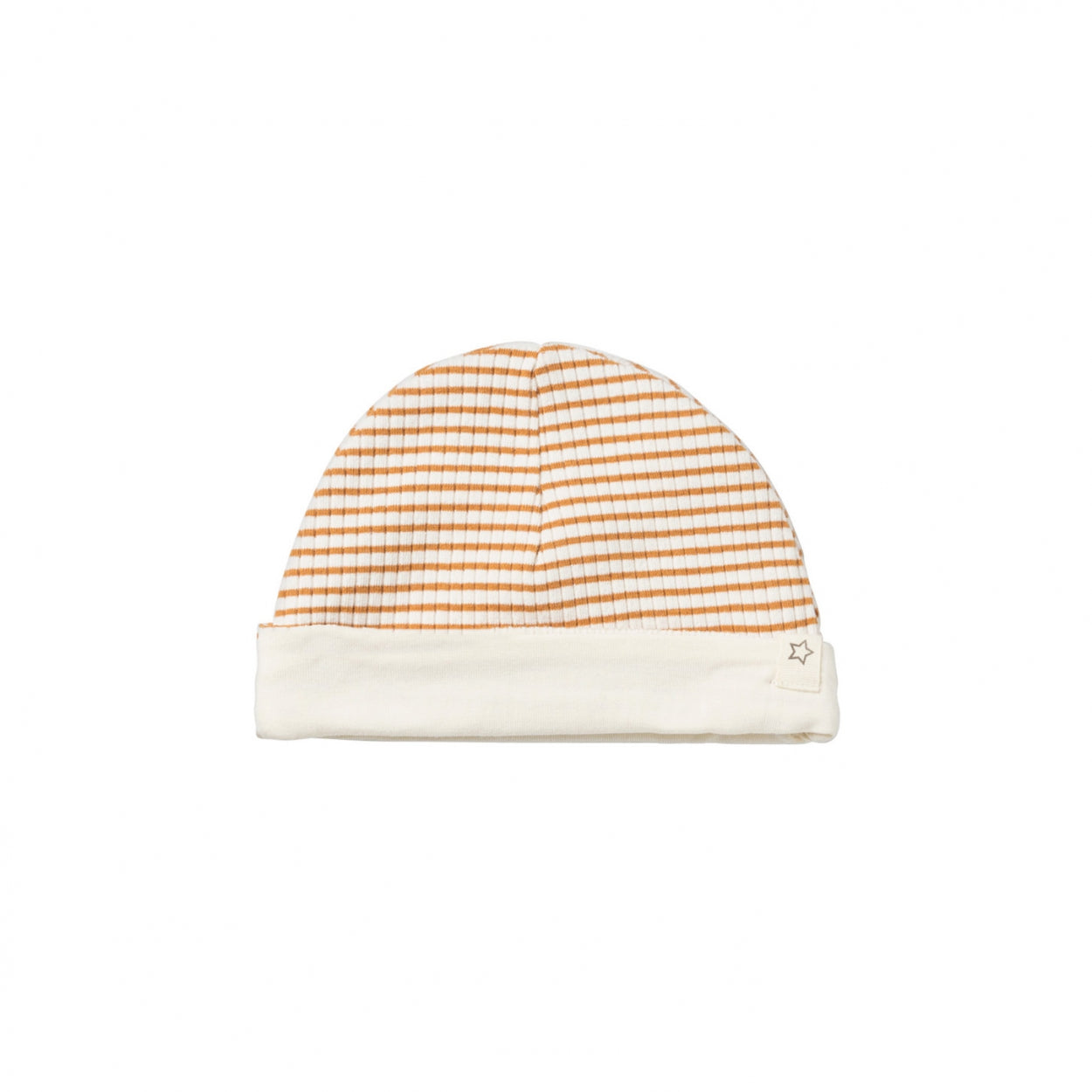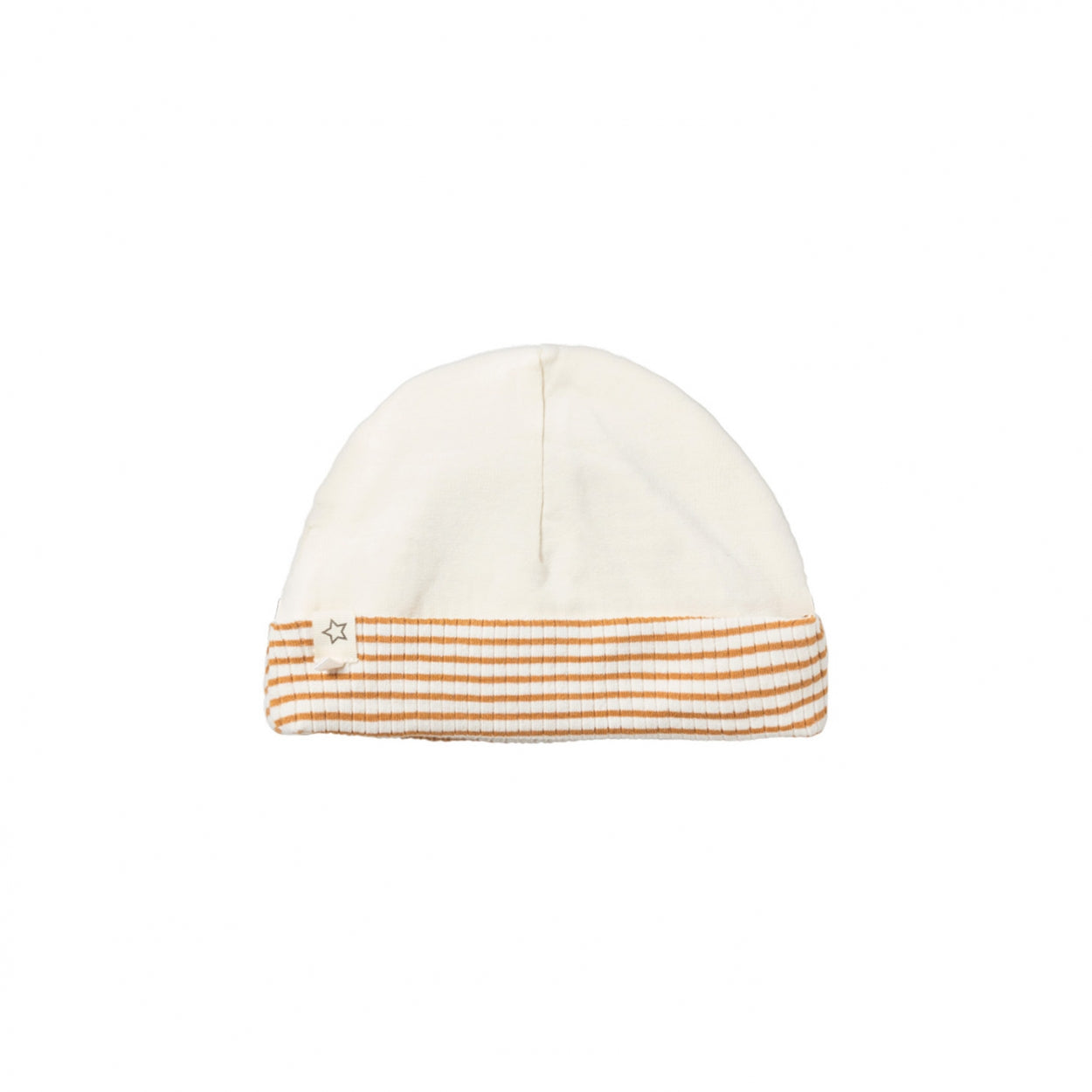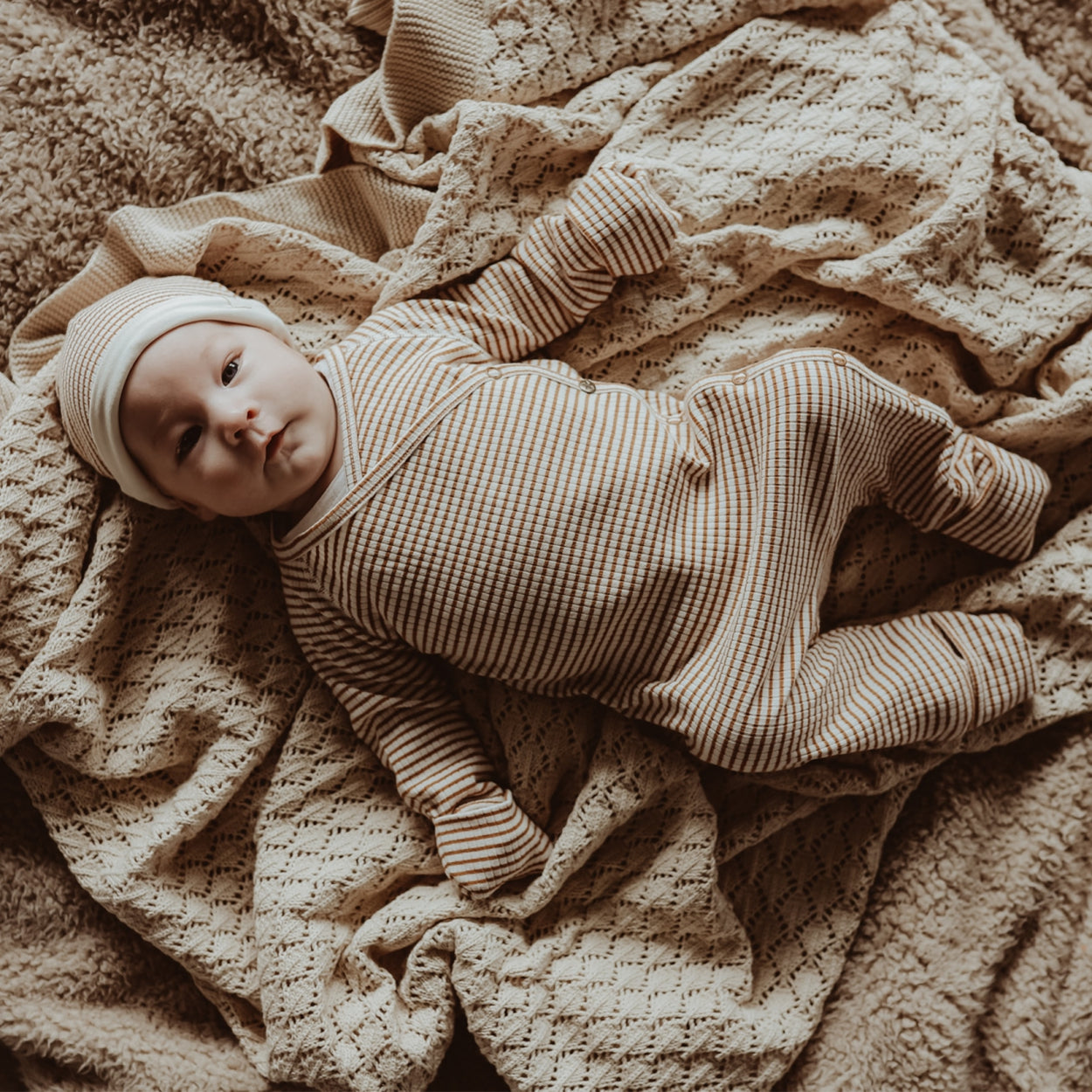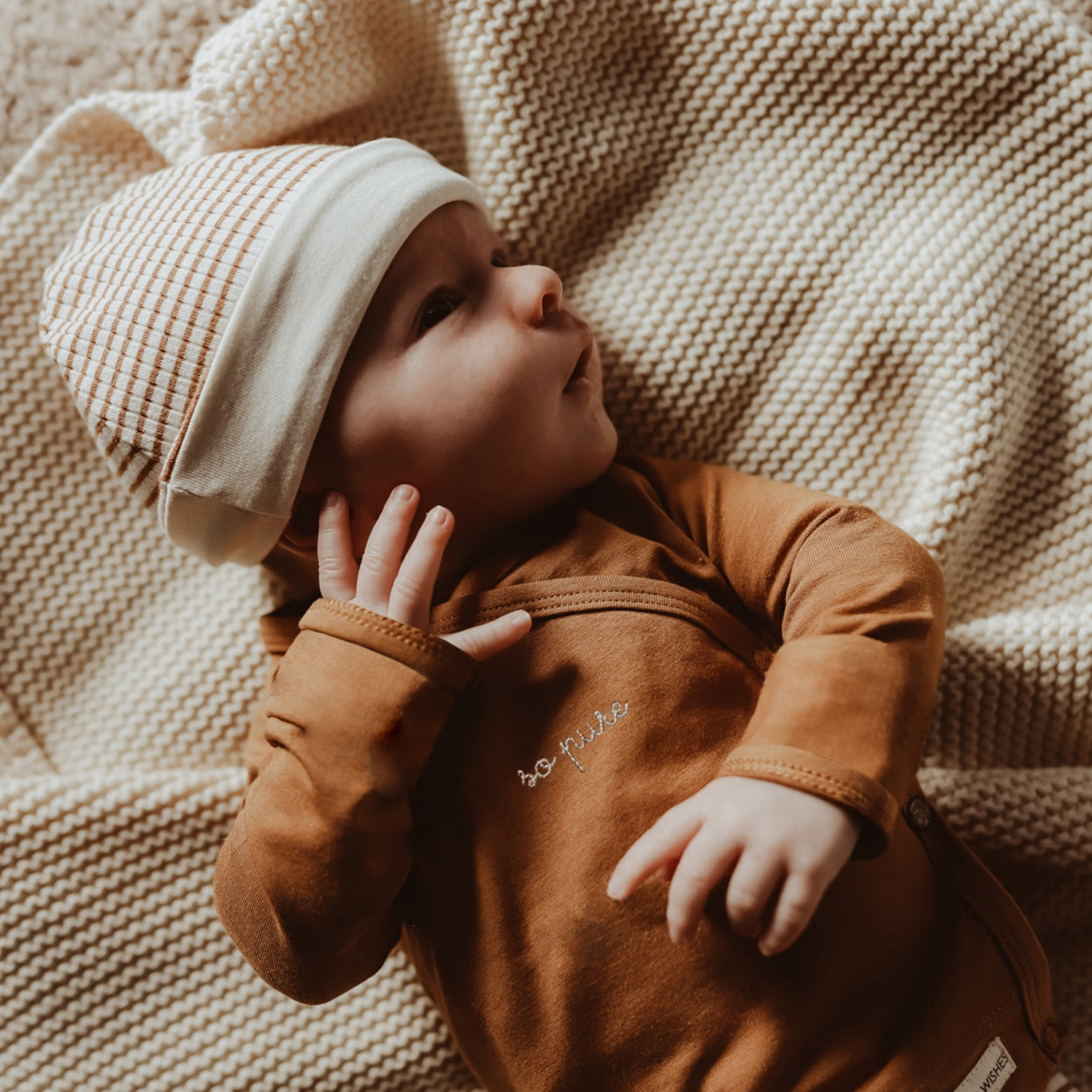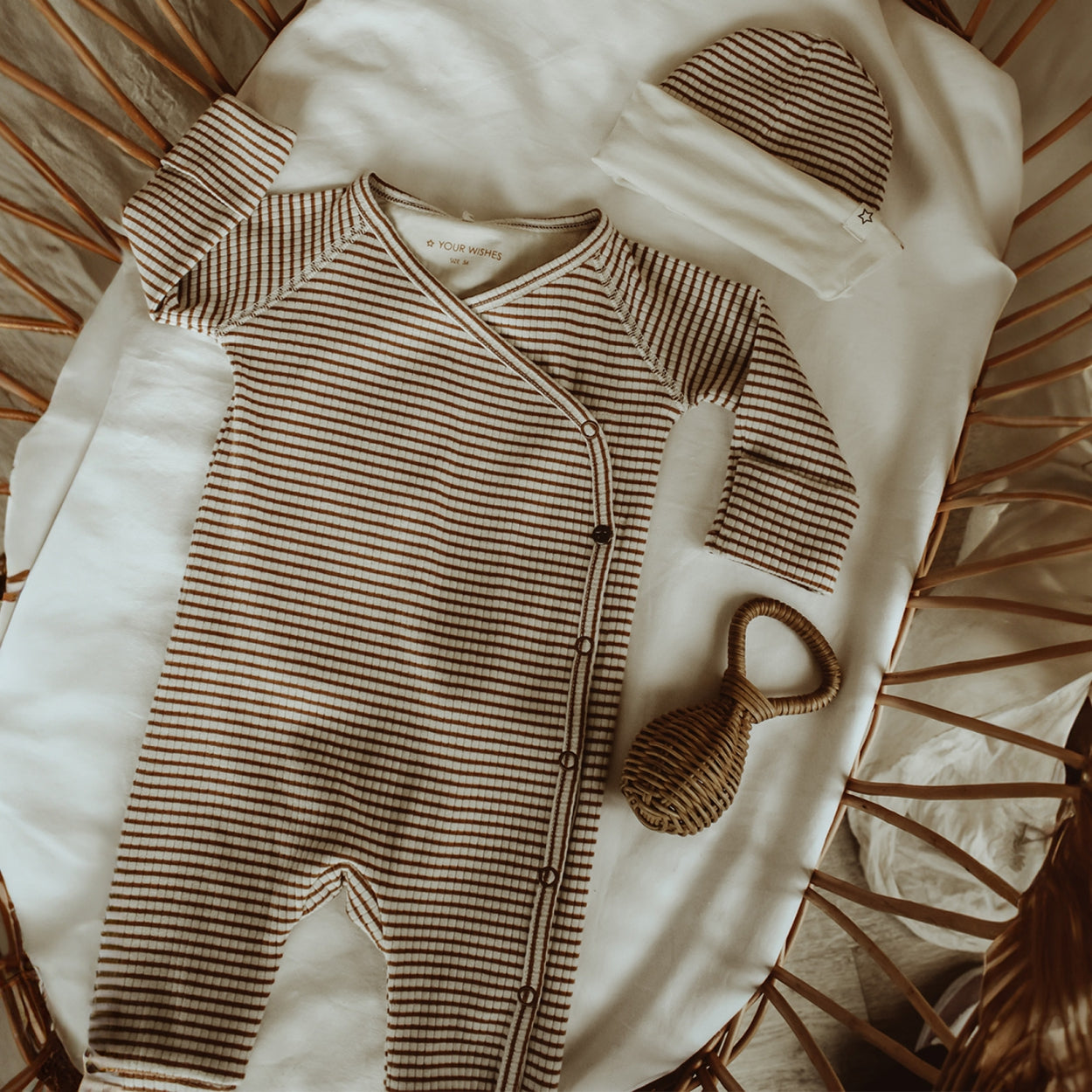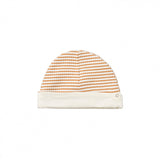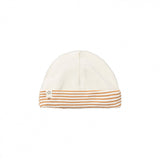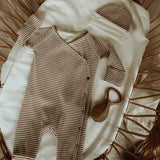 Aspen | Dash | Brown Sugar
Description

Kenmerken

Size Chart

Maattabel
Het Aspen musje is verkrijgbaar in maat 50/56 tot 62/68 en de perfecte accessoire om jouw kleintje mee warm te houden. Het mutsje is uitgevoerd in een combinatie van katoen en modal. Deze combinatie zorgt voor een ademende stof die 50% meer vocht opneemt, waardoor het minder plakkerig en zweterig aanvoelt voor je kleintje. De rekbaarheid van de stof zorgt er ook nog voor dat het mutsje goed aansluit rond het hoofd, zonder te knellen. Het Aspen mutsje kan op twee manieren gedragen worden: aan de kant met het effen stofje en een omslag met printje of de kant met het printje en een omslag in een effen kleur. Hierdoor blijft jouw kindje niet alleen lekker warm, maar ligt hij er ook nog eens stijlvol bij! Aan de effen kant van het mutsje is ook een maat label vastgemaakt, maar op een speciale manier zodat je het label er makkelijk af haalt. Zo is het label nooit zichtbaar wanneer je het mutsje reversible wilt dragen. Dat maakt het Aspen mutsje de perfecte newborn accessoire als je het ons vraagt!

* Uitgevoerd in een combinatie van katoen en modal voor een ademende en vocht opnemende stof die heerlijk zacht aanvoelt.
* Het mutsje is aan twee kanten te dragen met een label wat makkelijk te verwijderen is.
* Ons model Bohdi is 10 weken oud en draagt maat 56.
Are you in doubt which size to choose? Take a look at our size chart. If the size still isn't right, you can create a free exchange order with the right size in or return portal.
Twijfel je over de maat? Bekijk dan onze maattabel. Is de maat dan toch niet goed? Kies dan voor gratis omruilen in de juiste maat via ons retourportaal.
Are you in doubt which size to pick? You can exchange the item for the right size for free!
Free shipping with all orders above €49.95
Aspen | Dash | Brown Sugar