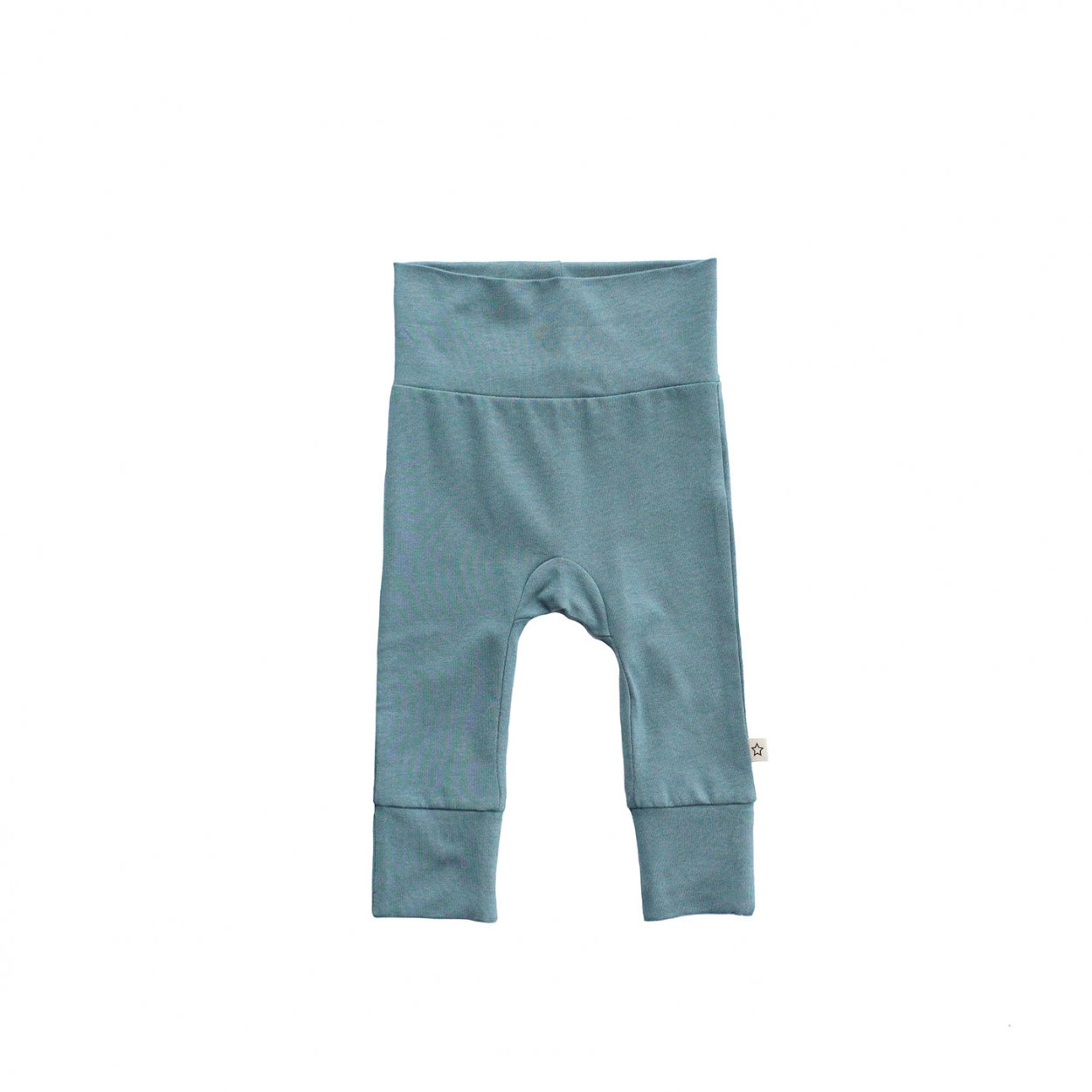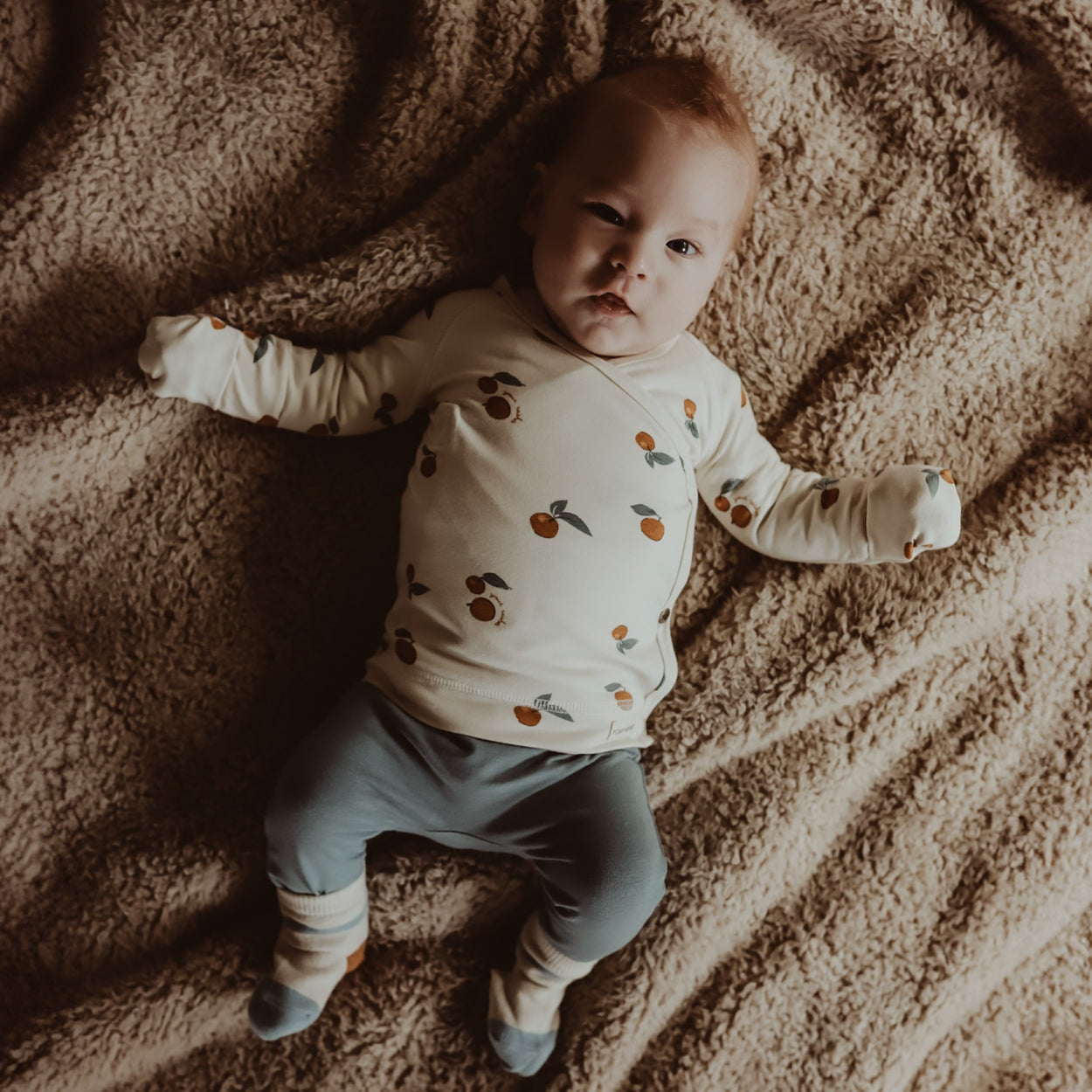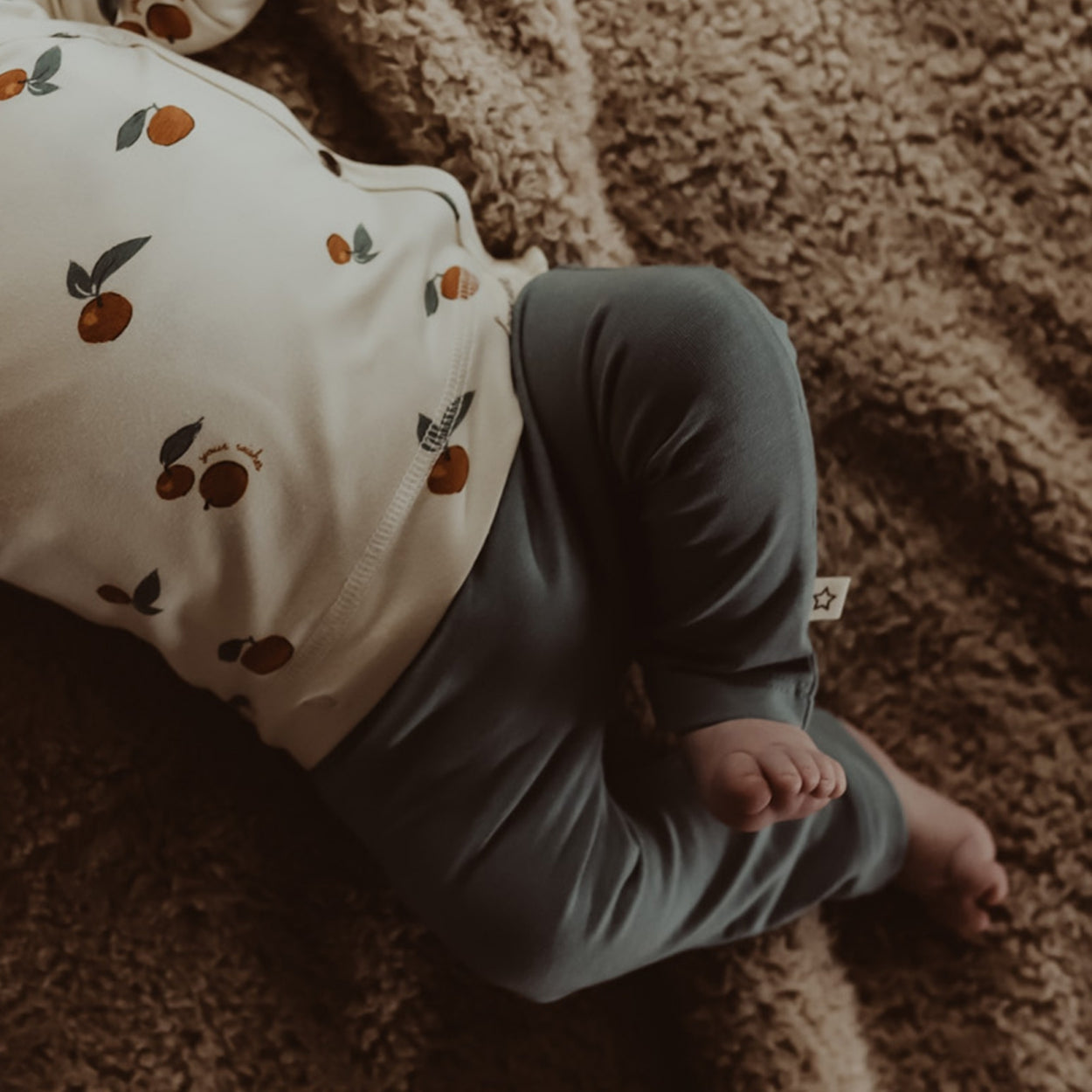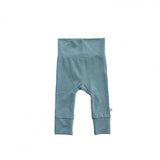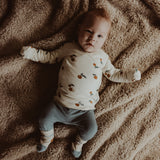 Nesse | Solid | Smoke Blue
Description

Kenmerken

Size Chart

Maattabel
Het Nesse broekje is verkrijgbaar vanaf maat 50 tot 74 en voelt heerlijk zacht aan doordat het is uitgevoerd in een combinatie van katoen en modal. Dit zorgt niet alleen voor een rekbare stof die goed rond de benen en billen aansluit, maar ook een ademende stof die tot 50% meer vocht opneemt. Hierdoor voelt het broekje niet plakkerig en zweterig voor je kleintje na het slapen. Ook heeft het Nesse broekje een extra hoge tailleband, waardoor het broekje lekker hoog opgetrokken kan worden en bescherming biedt voor het navelstompje als deze er nog zit. Vind je de tailleband nog net te hoog? Dan kan je deze makkelijk omvouwen. Onderaan de pijpjes is een extra stukje stof verwerkt wat je om de voetjes kunt vouwen, als een soort built-in sokjes. Hierdoor houd je de voetjes van je kindje extra warm! Dit maakt het Nesse broekje de perfecte aanvulling op de garderobe van jouw kindje. Heb jij dit item al aan je winkelmandje toegevoegd?
* Broekje met built-in sokjes om de voetjes van je kindje warm te houden.
* Extra hoge tailleband voor extra draagcomfort voor je kleintje, maar ook om eventueel bescherming te bieden voor het navelstompje.
* Ons model Sep is 8 weken oud en ons model Bohdi 10 weken oud en ze dragen beide maat 56.
Are you in doubt which size to choose? Take a look at our size chart. If the size still isn't right, you can create a free exchange order with the right size in or return portal.
Twijfel je over de maat? Bekijk dan onze maattabel. Is de maat dan toch niet goed? Kies dan voor gratis omruilen in de juiste maat via ons retourportaal.
Are you in doubt which size to pick? You can exchange the item for the right size for free!
Free shipping with all orders above €49.95
Nesse | Solid | Smoke Blue