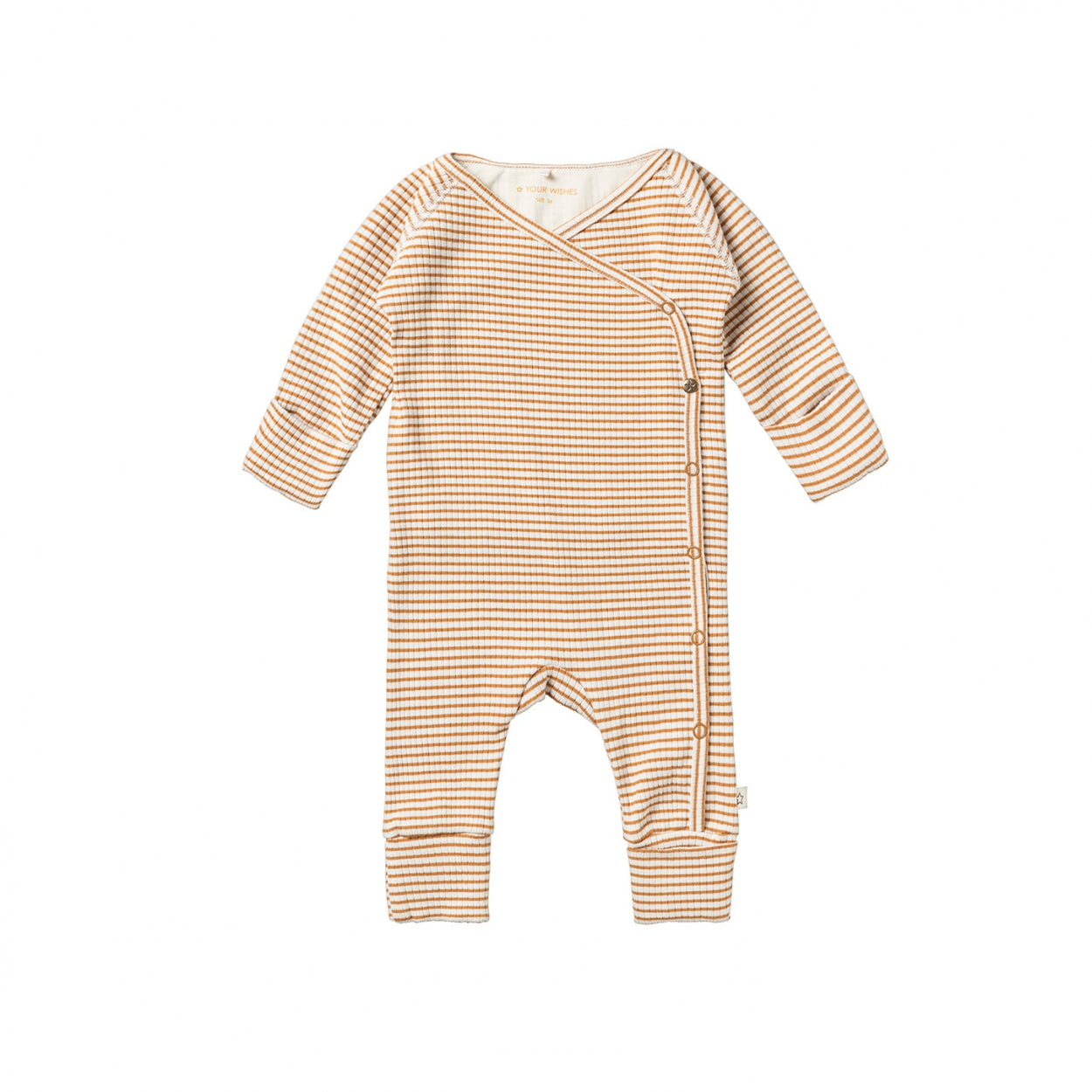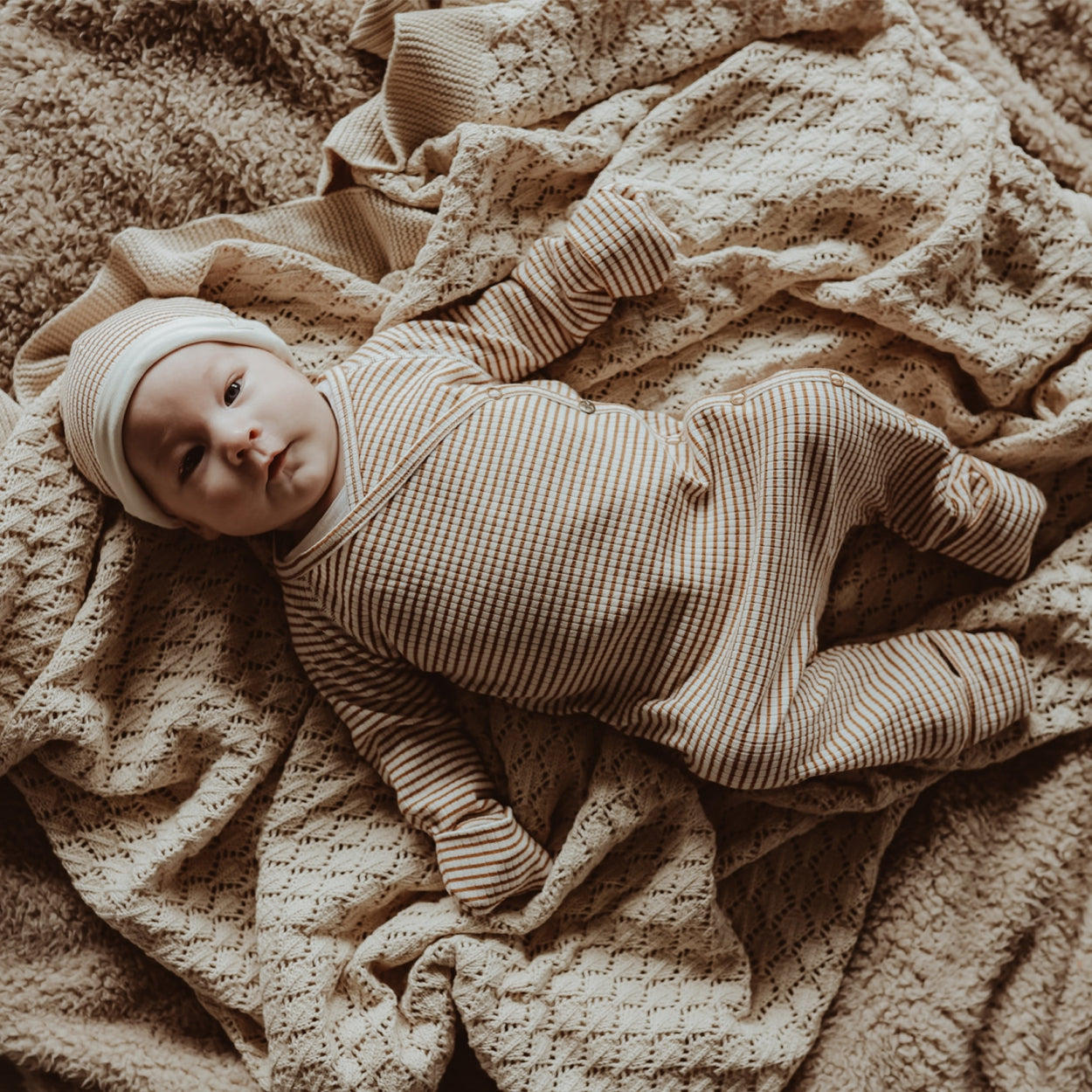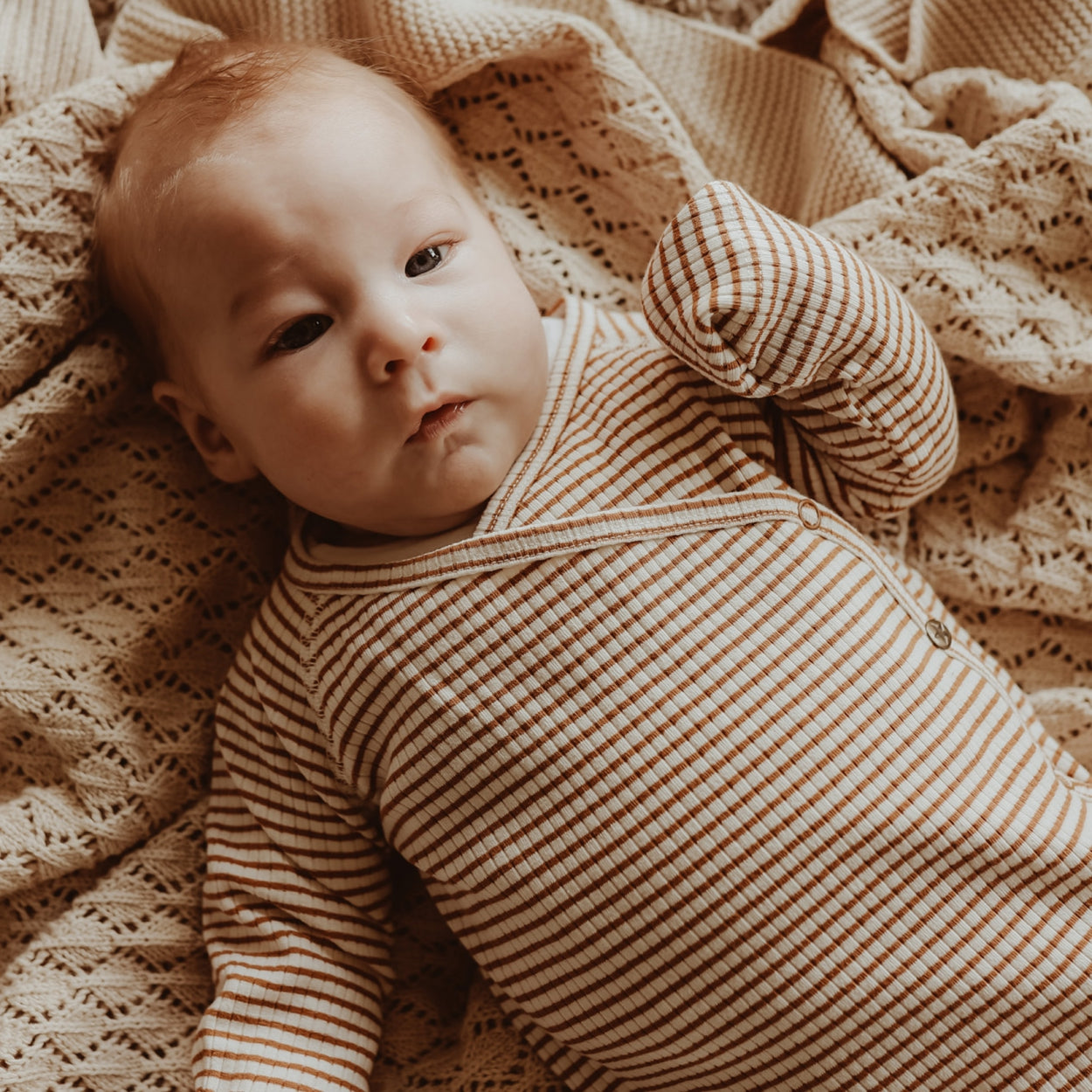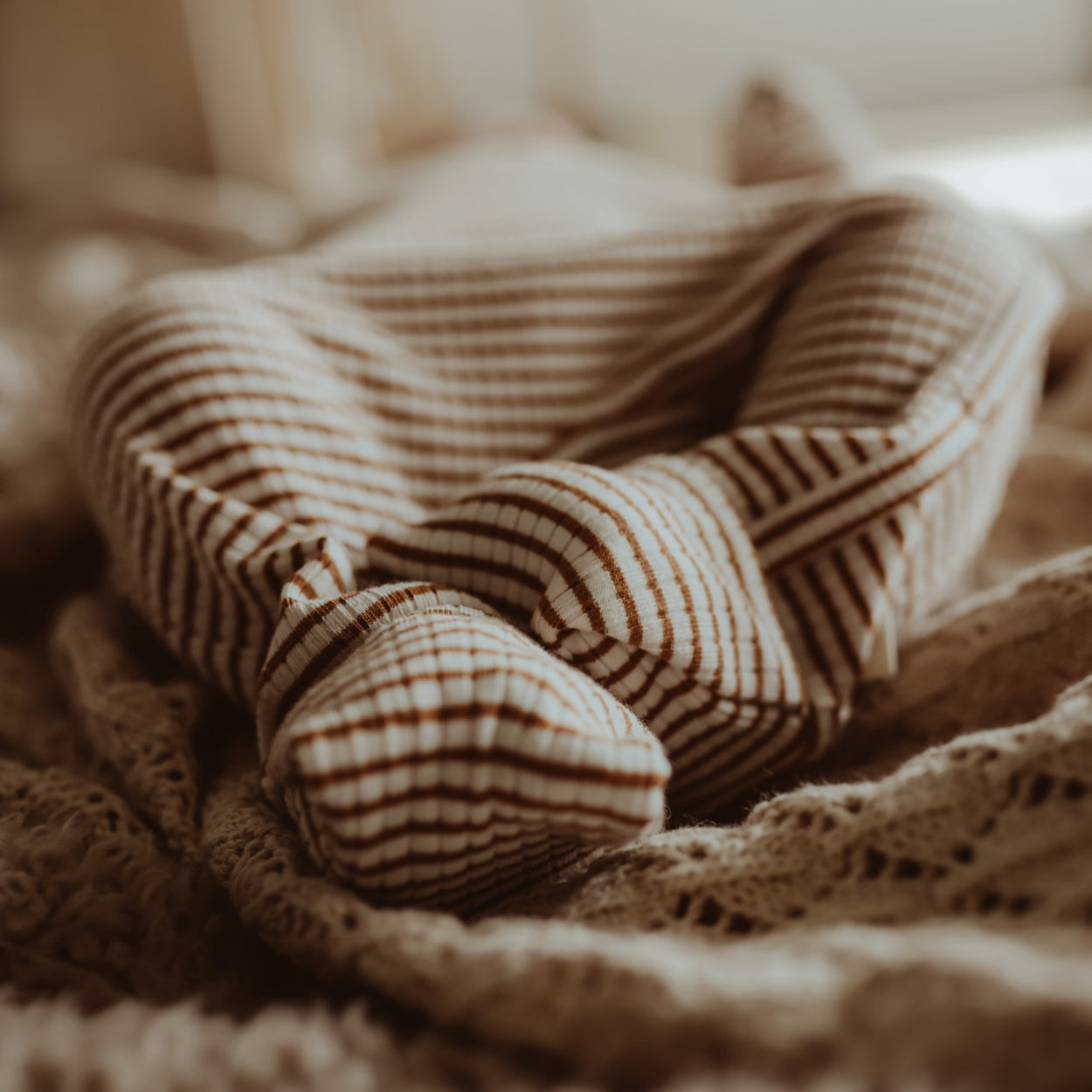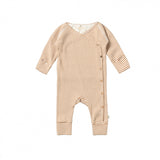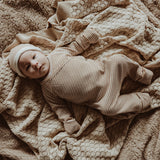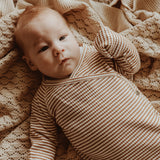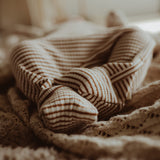 Noxx | Dash | Brown Sugar
Description

Kenmerken

Size Chart

Maattabel
Het Noxx boxpakje is verkrijgbaar vanaf maat 50 tot 74 en is perfect voor jouw pasgeboren kindje. Dit pakje is uitgevoerd in een combinatie van katoen en elastaan en er zit een subtiel ribpatroon in de stof verwerkt. De rekbaarheid van de stof zorgt dat het pakje precies goed rond het lichaam van je kindje gaat zitten om het zo warm mogelijk te houden. Het Noxx boxpakje kan helemaal open, waardoor je het niet over het hoofd van je kindje aan hoeft te trekken. Prettig voor je baby, maar ook makkelijk als je de handigheid nog even moet krijgen in het aankleden van je kindje. Je legt het pakje namelijk helemaal open en doet eerst de voetjes van je kleintje door de pijpjes, waarna je de rechtse flap met drukknopen over het buikje dicht doet. Vervolgens sla je de linker flap eroverheen en maak je die met drukknopen aan de voorkant vast, van de borst helemaal tot aan het rechterenkeltje. Het pakje heeft ook ingebouwde handschoentjes en sokjes die je over de handen en voetjes van je kleintje kunt vouwen. Zo blijven de handjes en voetjes lekker warm en is de kans kleiner dat jouw kleintje zich open kan krabben. Om je kindje nog beter warm te houden, hebben we ook nog een bijpassend 
Aspen mutsje
 voor je kindje om te dragen! Het Noxx overslag boxpakje is de perfecte basic voor in de kledingkast van jouw kindje. Heb jij deze al aan je winkelmandje toegevoegd?
* Overslag boxpakje met ingebouwde handschoentjes en sokjes.
* Uitgevoerd in een combinatie van katoen en elastaan en sluit nauw rond het lichaam van jouw kindje heen.
* Ons model Bohdi is 10 weken oud en draagt maat 56.
Are you in doubt which size to choose? Take a look at our size chart. If the size still isn't right, you can create a free exchange order with the right size in or return portal.
Twijfel je over de maat? Bekijk dan onze maattabel. Is de maat dan toch niet goed? Kies dan voor gratis omruilen in de juiste maat via ons retourportaal.
Are you in doubt which size to pick? You can exchange the item for the right size for free!
Free shipping with all orders above €49.95
Noxx | Dash | Brown Sugar